Our store is closed this week for remodeling.  September 8-14th
As always though we welcome appointments if you need anything.
We bought a stainless steel sink last summer with the intention of installing it in the shop so we can move the soap MAKING out of the kitchen and to the shop. We are finally getting that installed and set up.
This is the base to hold the sink. Isaac (18) and Samuel (5) are painting it to match the shop.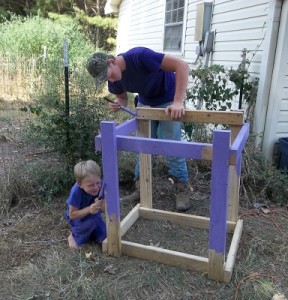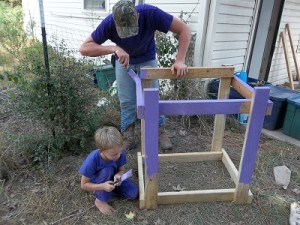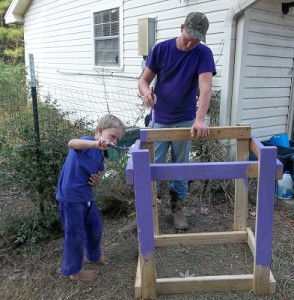 The week Ella was born we were offered some counter tops and shelving for FREE. FREE is our favorite price. Aaron used some on our kitchen remodel, but there were some left over. They are perfect to create a *work space* for soaping in the shop.
Samuel (5) and Miss Kaye bringing in 2x 4's to Aaron (20) to install the counters.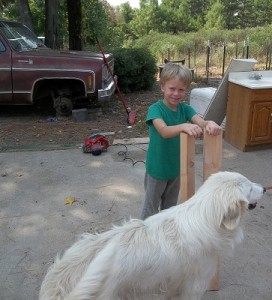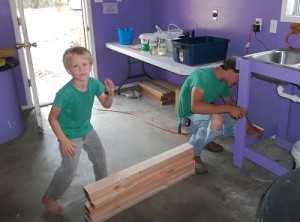 Aaron measuring before cutting the counter top.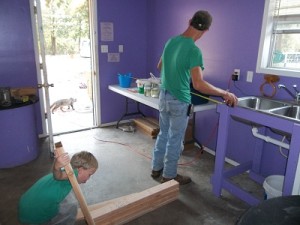 Checking what is needed to get the sink *hooked up*.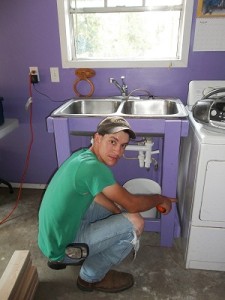 Counter top in place. Needs a shelf underneath still.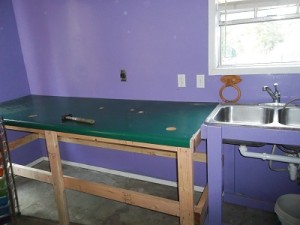 We are going to use these shelves both to replace the tables for *display* and in the back storage and work area side. What a blessing!!! I still plan to cover them somehow.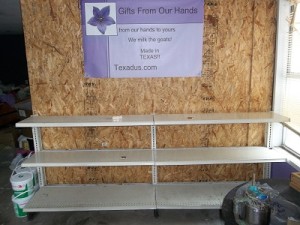 Isaac is working to clean and reorganize the back section of the shop so it is more user friendly.
Thank you for your patience during this time.