A rainy day and 4 very BOUNCY boys… what is a mom to do for recess (and sanity)??? Bring in the blocks, logs, or legos of course! Big brother Aaron hauled in the tote of wooden logs (these logs were all bought 15-20 years ago for my first set of boys mostly at yard sales).
LET THE FUN BEGIN!!!
They built a variety of houses and towers at first…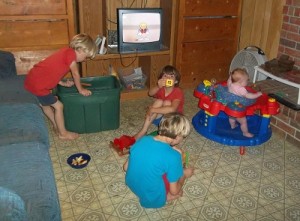 3 little boys with CaeLynn supervising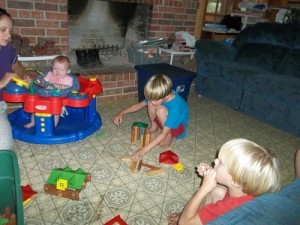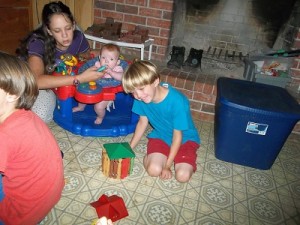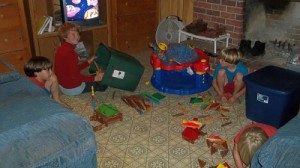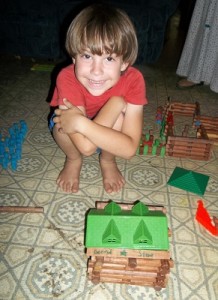 Micah's General Store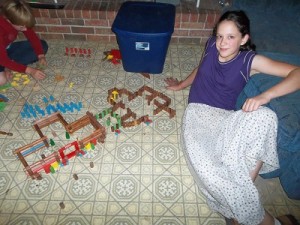 Big sister Molly had to join the fun…
but then their unique interests and creativity came sneaking out…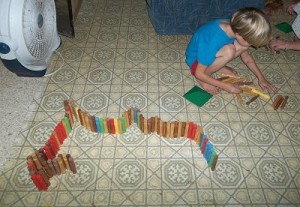 What is Noah building??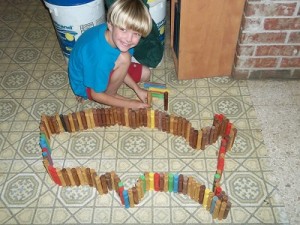 Can you tell now?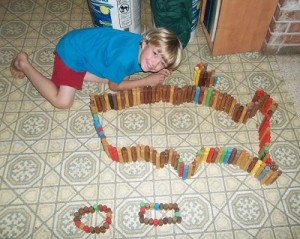 Noah's United States outline (done from memory) complete with Alaska and Hawaii
In the meantime Caleb was working on quite the tableau of the American Revolutionary War complete with Americans, French, British, Hessians, and Indians…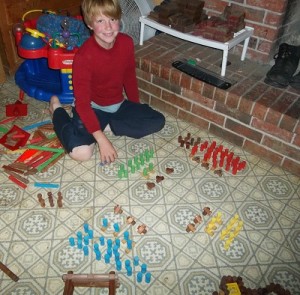 Complete with cannons, horses, and infantry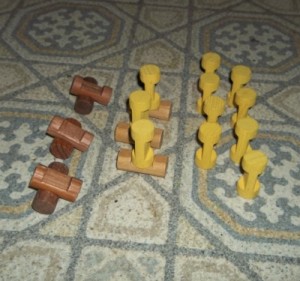 Of course then it was necessary to put on the dvd of Johnny Tremaine.
I think this definitely all *counts* as school… and I let recess run a bit long before calling everyone back.
Later that afternoon Noah was still intent on recreating what he is learning (we are doing a study on the United States)… and so what else should he make? The great state of TEXAS of course!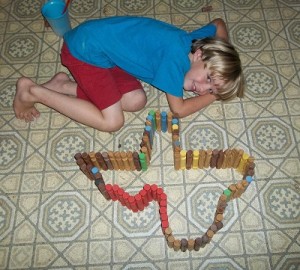 GO TEXAN!!
It is so awesome as a mom to see my child's creativity expressed… but even better is as a home school mom to watch what they are learning come out in their play… it tells me they are getting it and owning it.