Most (all) of you know we have a larger than average family. We have been blessed with 10 children on earth. Some of you know we are what is referred to as *quiverfull*. Basically what this means is we believe and trust that God is Sovereign. We believe that God opens and closes the womb. We believe that children are a blessing. And yes, we eschew all forms of birth control. Though this is now a *movement* in many circles… we see it more as part of our personal faith and beliefs.
Psalm 127 Unless the LORD builds the house, its builders labor in vain. Unless the LORD watches over the city, the watchmen stand guard in vain. In vain you rise early and stay up late, toiling for food to eat- for he grants sleep to those he loves. Sons are a heritage from the LORD, children a reward from him. Like arrows in the hands of a warrior are sons born in one's youth. Blessed is the man whose quiver is full of them. They will not be put to shame when they contend with their enemies in the gate.
Psalm 128 Blessed are all who fear the LORD, who walk in his ways. You will eat the fruit of your labor; blessings and prosperity will be yours. Your wife will be like a fruitful vine within your house; your sons will be like olive shoots around your table. Thus is the man blessed who fears the LORD. May the LORD bless you from Zion all the days of your life; may you see the prosperity of Jerusalem, and may you live to see your children's children. Peace be upon Israel.
Psalm 139:13-16 For You formed my inward parts; You covered me in my mother's womb. I will praise You, for I am fearfully and wonderfully made; Marvelous are Your works, And that my soul knows very well. My frame was not hidden from You, When I was made in secret,  And skillfully wrought in the lowest parts of the earth. Your eyes saw my substance, being yet unformed. And in Your book they all were written, The days fashioned for me, When as yet there were none of them.
These are our personal beliefs… we don't ask anyone to agree with them, but we hope you will respect them.
When we first became quiverfull we already had 6 children. We had actually been considering a vasectomy because my pregnancy with Molly was so rough. But we kept putting it off… and God got a hold of our hearts. It was a very simple decision after reading the verses and praying.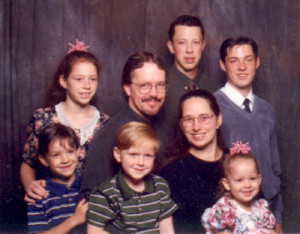 Soon we were pregnant and thrilled… only to find out at 12 weeks that our baby had died in utero. We were to go on to lose 2 more precious babies… while many around us tried to convince us that "God was trying to tell us something." We prayed, we talked, we held each other… and we continued to trust in Him.
And then we were blessed with Caleb.
Then another loss, then Noah, another loss, then Micah, then Samuel… we were so blessed by these 4 boys that many said we should not have had.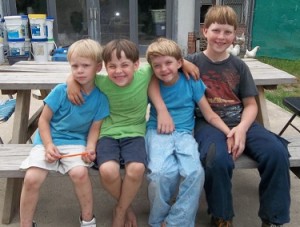 Since Samuel we have been blessed to become pregnant 4 more times… but the Lord took each of those babies home. And still… we praise Him.
With the last loss I crossed the threshhold of now having more babies gone before me than here on earth… 10 in heaven and 9 on earth (our 10th is my step son).
I am growing older… and we know the time of childbearing is coming to an end. And still we praise Him. In December I will turn 46. Dh is 52.
We have been blessed with our first grandchildren –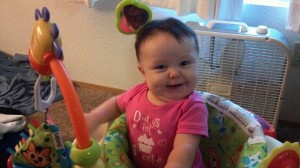 Emily
daughter of Jeremy and Bre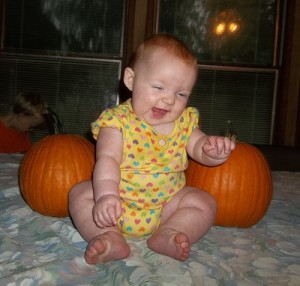 And CaeLynn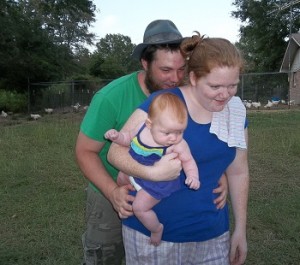 daughter of Bryan and Virginia
We were told a month ago that Bryan and Virginia are expecting their second child… due in June 2013.
And so we were shocked, excited, and thrilled this week to see this.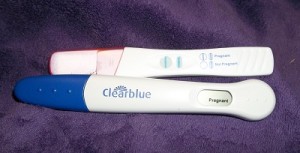 Lord willing this baby will be born in mid August. We hope you will join us in prayer for this precious blessing. And YES, our dc are also thrilled and excited.
And you should know… I have the sweetest dh!
He brought me this….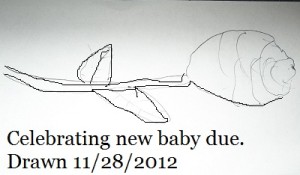 until he has the money to get me real ones.
We had talked months ago… he said he feels guilty he can't buy me chocolates at Christmas and flowers for my birthday (traditions in our extended families)…
I told him those did not matter to me…. I'd rather not have him spend the money…
BUT… I shared it means A LOT to me when he brings me flowers when we find out I am pregnant… that is the time it really touches my heart.
I am so touched by this flower… that he thought of it… that he drew it for me… sniffle sniffle
Praise the Lord from Whom ALL blessings flow.