While we girls cooked and baked this weekend, the guys were busy in the garden.
They had a bucket brigade going to dig up compost and transfer it to the garden beds.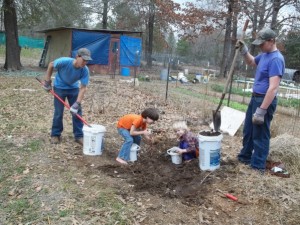 Aaron, Micah, Samuel, and Isaac filling buckets with compost…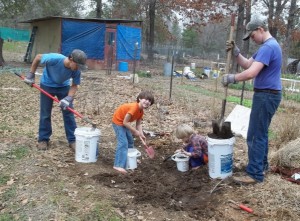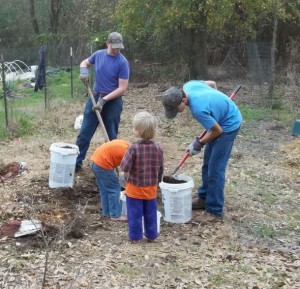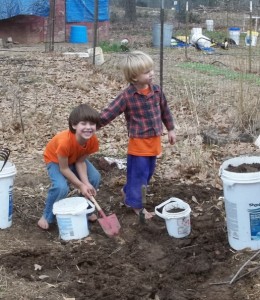 Buddies (Micah & Samuel)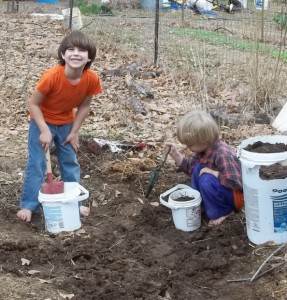 Is there anything better than getting to dig in the dirt barefoot??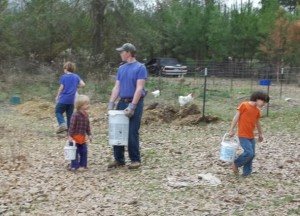 Caleb, Samuel, Isaac, & Micah… hauling the buckets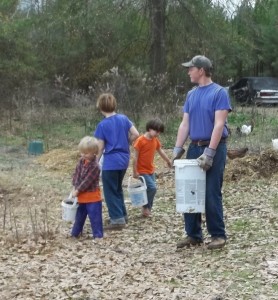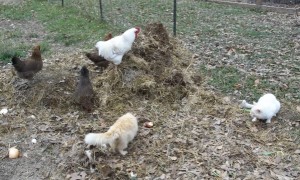 Chickens & cats like compost too.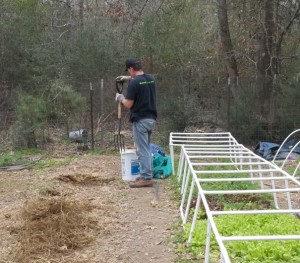 Harold working on a new bed in the main garden.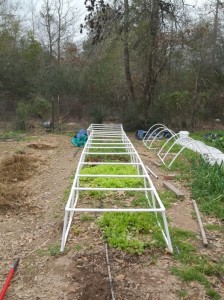 The PVC frames we use to cover our tender plants against frost & freeze.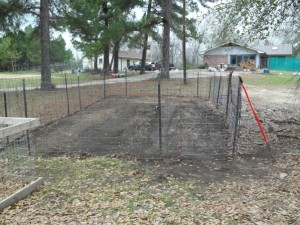 New small garden area… we put English peas in it for now, but it will grow the cucumbers later on. I wanted crops that vine all over  OUT of the main garden.
Yes, we garden by hand… shovels, pitch forks, buckets, and lots of muscles. The boys REALLY want a new tiller.