Becca has been knitting away on some adorable baby, toddler, and child hats.
This precious Ladybug hat is modeled by our friend's baby girl Dixie.
Here are our 3 youngest boys in the very popular Penguin hats.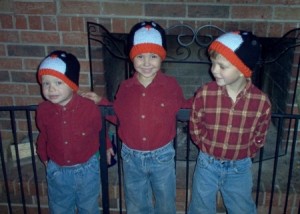 This is her latest creation and I think it is as downright CUTE as the model. Sorry Micah Man is not included!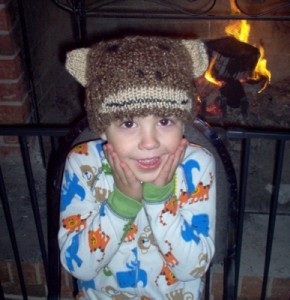 All hats are hand knit. The Ladybug hat is $12ea and the Monkey or Penguin are $15ea.