This page is for our ever changing BAKED GOODS and PRODUCE. Check here weekly to see what we are bringing out to markets.
We accept special orders and you can reserve items… just email us at Texadus@gmail.com
Where we'll be this week…
Saturday, March 14th!!…. Nacogdoches Farmers Market 8AM-noon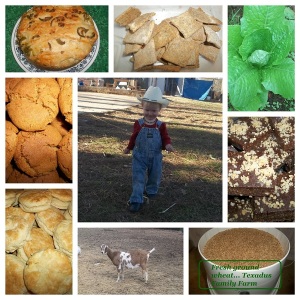 Custom orders accepted!
Saturday, March 14th!! –

Baked Goods –
GF  POWER BUTTER!!! $5 approx 12oz or $3.00 approx 6oz (starts like our peanut butter with peanuts, coconut oil, and a dash of sea salt… then we add ground flax seed, hemp seed, and a touch of chia seed for a POWERFUL PUNCH that is sure to please even the pickiest kid! Picky kid tested. Pickier mother approved.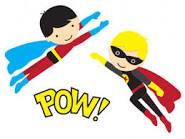 GF  Fresh Ground Peanut Butter $4.00 approx 12oz –
GF  ***NEW*** Texadus CHOCOLATE Power Butter!! $3.50 for a 6oz. Peanuts, coconut oil, flax seed, hemp seed, chia seed, Miss Opal's raw honey, cocoa powder, and a touch of…. vanilla extract. This is the FIRST in a series of SPECIALTY butters. Texadus Kids Approved!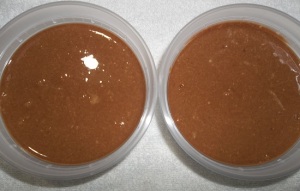 GF  ***NEW*** Texadus Bar!! $2.50/bag (4 pieces total weight 2.5 to 3 oz)  Texadus Bars are READY! The first ones out are Chocolate Peanut Butter. Peanuts, dates, raisins, Texadus Power Butter, Miss Opal's raw honey, coconut oil, and cocoa powder… every recipe I saw called for chocolate chips… but I'm not thrilled with all the ingredients in those… so I *tweaked*. Topped with a meal made of peanuts, coconut, and flax seed… Looking for a healthy snack… with a natural energy boost? Texadus Bars are the answer!
Working on either a almost –GF (next week will be totally… ask me!) Cranberry Harvest or GF Carrot Cake Texadus Bar also for this week…. stay tuned.
Cinnamon Raisin is back!!!! AND… Peanut Butter and Cranberry Harvest Granola! $2.50\small or $7.00\large FRESH BATCHES!!!
**BREADS** – All our breads are artisan style and cooked in CAST IRON DUTCH OVENS. A loaf is about 8 inches in diameter.
Jalapeno Cheese Bread (yeast bread) $5.00/loaf
Artisan Hearth Loaf – $3.00/ loaf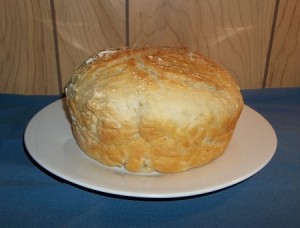 GF  Flour-less Brownies – $1.50/2 or BY PRE-ORDER ONLY  $12 8×8 pan OR $3 mini loaf pan

A Bakers Dozen is 13, a regular dozen is 12…. and a BANKERS DOZEN is…. 11.  We make a BAKERS DOZEN!"
Ginger Snaps $1.00/5 or $2.25/ Bakers Dozen                                      FRESH GROUND WHOLE WHEAT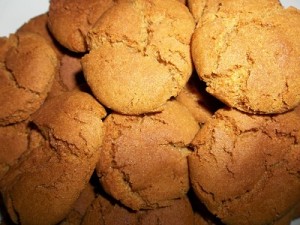 Power Butter Bread with Chocolate Chips – $3.50/ mini loaf pan made with fresh ground wheat!
Buttermilk Biscuits – $3.00 (half-dozen) or $5.00 (dozen)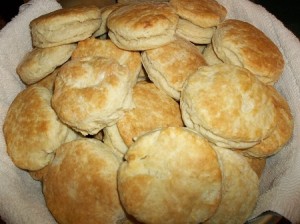 ***NEW*** CRACKERS! $2.00/ 2oz snack bag                                     Fresh ground wheat, coconut oil, olive oil, poppy seeds, flax seed, chia seed…. Ranch or Southwest.… we always blend our spices ourselves from single herbs so we KNOW what is in them.
Coming soon…..
Produce –